Imperial Crown Cultured Pearl Strand
Call Toll Free:
888.944.4575
Reference this item by
Web ID: 1464
18K 20in 6.5-7mm CROWN quality akoya cultured pearl necklace. Imperials finest quality - Hand selected from top 5% of all Akoya pearls. Strands have beautiful luster, white to white/rose color and virtually no spotting.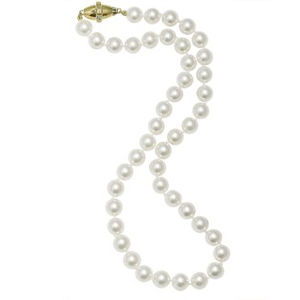 x
Thank You!
Your Price request was successfully submitted, and one of our sales associates will be with you shortly. You should also recieve a confirmation email.
Continue Shopping