Beautiful Minnie Mouse Heart Charm in 14k White Gold
Call Toll Free:
888.944.4575
Reference this item by
Web ID: 4567
This lovely charm features the face of Minnie Mouse set inside a heart. The 14 karat white gold charm is approximately 1 inch long by 1 inch wide making it perfect for your charm bracelet or combine with a chain for a pendant.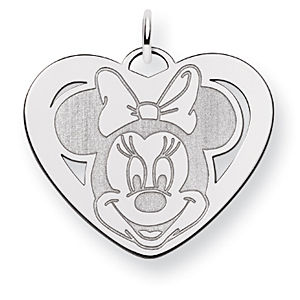 x
Thank You!
Your Price request was successfully submitted, and one of our sales associates will be with you shortly. You should also recieve a confirmation email.
Continue Shopping