Everlon 1/4 Ct. Diamond Knot Pendant 14k White Gold
Call Toll Free:
888.944.4575
Reference this item by
Web ID: 4986
The Everlon Diamond Knot collection features the Strength of love forged in a knot. This breathtaking Everlon necklace is set in 14 karat white gold with a 1/4 carat diamond center at the heart of an infinite loop. An 18 inch chain is included with every Everlon Diamond Knot pendant.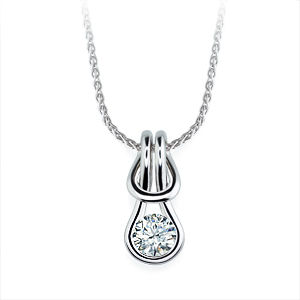 Actions
Our Diamond Inventory
Choose From Over 100,000
Diamonds at Great Prices
x
Thank You!
Your Price request was successfully submitted, and one of our sales associates will be with you shortly. You should also recieve a confirmation email.
Continue Shopping