24mm 3/4 Ct Diamond Hoop Huggie Earrings 14K WG
Call Toll Free:
888.944.4575
Reference this item by
Web ID: 685
These dazzling diamond hoop huggie earrings feature .75 carat weight of diamonds in lovley 14 karat white gold. These diamond earrings also make a wonderful gift. The diamond hoops have a 24.70mm diameter.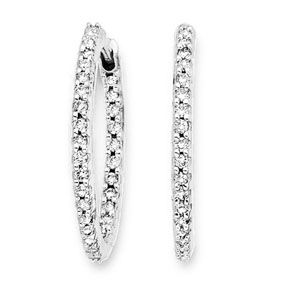 Actions
Our Diamond Inventory
Choose From Over 100,000
Diamonds at Great Prices
x
Thank You!
Your Price request was successfully submitted, and one of our sales associates will be with you shortly. You should also recieve a confirmation email.
Continue Shopping