Belle Etoile Blue Enamel Lion Bracelet
Call Toll Free:
888.944.4575
Reference this item by
Web ID: 8169
This gorgeous Belle Etoile bracelet is set in sterling silver and features navy blue enamel with CZs giving it a stunning look sure to please the wearer.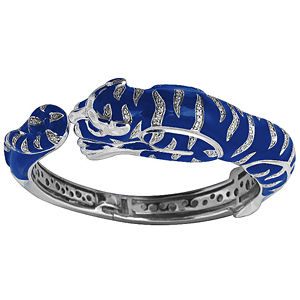 x
Thank You!
Your Price request was successfully submitted, and one of our sales associates will be with you shortly. You should also recieve a confirmation email.
Continue Shopping